Men's Heated Insulated Jacket - New Heating Technology
Boasting 3 heat panels, one for your back and 1 on each side of the chest, the Heated Insulated Jacket is guaranteed to keep warm for hours. With an athletic style waist, elastic wrist cups and lightweight insulated layer, the heat will stay inside the jacket and will provide top-quality heat retention.
Each heated jacket is powered by a 2.0A USB Battery, which are sold separately. You may use your own, or order one from our USB Battery page.
The Heated Inulated Jacket offers 6 pockets for the modern life essentials. These pockets can anything from keys, phone, wallet, and other small items. There's even a pocket big enough to fit your tablet and one specifically for the power bank.
Sizing Chart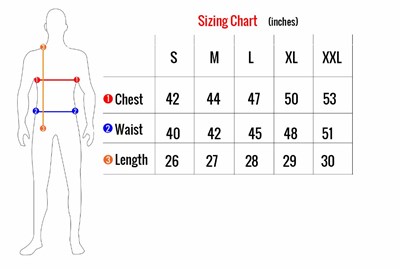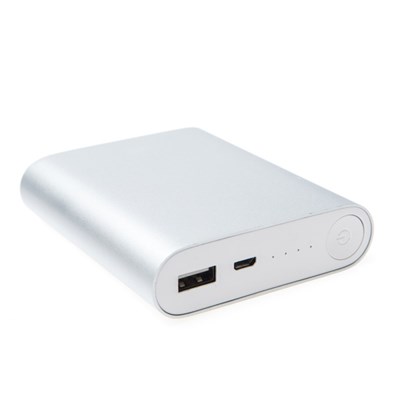 Flexible Power Source
Feel free to use your own power bank or purchase one from us to keep you warm.
Each power bank can also charge your smart phone in addition to keeping you warm while on the go.
At full charge, a power bank can charge your phone 3 times and your tablet once.
3 Heat Zones
3 heating elements covers both sides of the body. The three heat zones include the back and each side of the chest.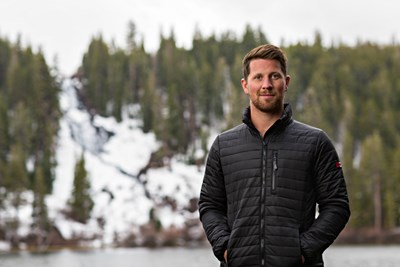 Versatile Meets Practical
Keep warm and in style with the warmest men's Battery Power heated puffer jacket on the market.
Specifications
Power System: 5V USB Power Bank, Output 2.0A
Heating Elements: 1 on Back, 1 on Each Chest
Heat Settings: Low, Medium, High
Voltage: 5V
Gender: Men
Exterior Fabric: Quiltted Nylon Rip-Stop
Lining: 100% Polyester
Insulation: Lightweight Insulation
Waterproof Membrane: Water Resistant
Style: Heated Puffer Jacket
Heat Duration
Low / Green LED Light: 10 Hours
Medium / Yellow LED Light: 6 Hours
High / Red LED Light: 4 Hours
*Base on output 2.0 USB 10,400mAh power bank*